Babyplast Accessories
Babyplast Accessories
By Babyplast
Micro-injection Molding Machines
Auxiliaries & Accessories
A completely autonomous production unit in just 1m2. ALBA Enterprises offers complete product support for the entire line of BabyPlast micro-injection molding machines and accessories. TOP 5 Accessories:
Material loader
High Temperature Kits
De-humidifier
 Sprue separator
 Temperature controller

Auxiliaries & Accessories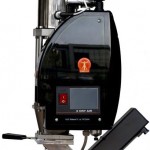 De-humidifier
Art RB002DE
Capacity 2 l. – max temp. 180°C Complete with Venturi loader and adapter for Babyplast 1/230V/50Hz -250W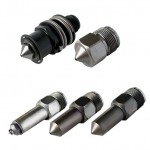 Nozzles
A wide range of nozzles are available.
Shutter nozzle, Mixer nozzle, Nozzle with a hole diam. of 1mm, Nozzle for direct injection.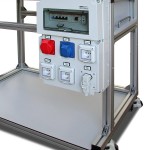 Electrical Cabinet
Cod. RB018QA
Electrical cabinet – CE – controlled by machine, if in alarm, cuts power to auxiliaries.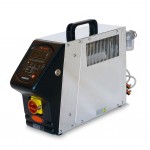 Temperature Controller
Cod. RB029TR
Pressurized water temperature controller – Max. temp. 90°C – 230/1/50-60Hz – 3Kw.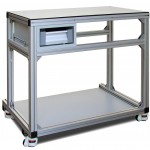 Bench
Cod. RB002BA
Aluminum bench – swivel wheels with integrated supports. Designed to take chiller or mold cabinet 600×1000 h900.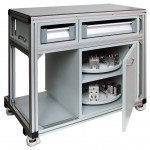 Mold Cabinet
Cod. RB008CS
Mold cabinet (can hold up to 12 molds.) rotating shelves – 600x520mm.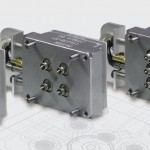 Hot Runners
Nozzles and hot runners available with up to 16 tips
Hasco – Ewikon – Asso – Thermoplay – Plasting Consultants for Babyplast mold design and construction.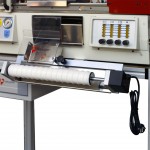 Sprue Separator
Cod. RB026SR
Sprue separator for Babyplast – 230V 3,5W – 600x200mm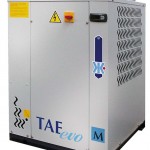 Chiller
Cod. RB002M10
Chiller – Pot. Cooling power 4,4 Kw – Power rating 1,4Kw – 593×575 h.786 – peso 60 Kg – 230V/1/50Hz.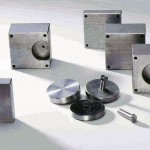 Standard mold parts for Babyplast
Standard mold parts for the construction of Babyplast molds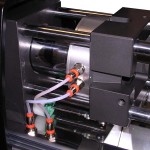 Cooling ring
Cod. C10006600
Cooling ring for moving platen, Necessary for mold
temperatures over 80°C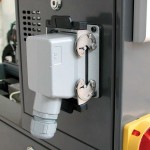 EUROMAP 67
Cod. RB06EU
Euromap 67 socket for ROBOT interface.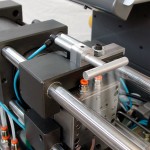 Airblow
Cod. RB017SA
Adjustable airblow, to fit to moving platen, complete
with control valve.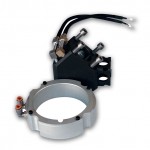 High Temperature Kits
To be used with thermoplastic materials with laminating temperatures over 350°C